HESHBON

the leader of the vehicle maintenance equipment market,
global maintenance brand!
PanStar Enterprise developed the X-TYPE lift for the first time in Korea, and passed the safety test in the state-certified testing agency for the first time in the industry, obtaining the Q-mark.
HESHBON, the vehicle general maintenance equipment brand, is leading the market by developing high-tech equipment such as tyre wheel balance, tyre changers, and wheel alignment among others as well as various models of lifts based on its verified technological prowess.
It has been making full commitments to the development of new products after establishing a corporate R&D center in 2001 and it was listed on KOSDAQ in 2002.
HESHBON has been interacting with global populations by establishing its sales network in around 45 countries including the US, Europe and Japanese markets, the advanced countries in maintenance equipment. By obtaining the CE-mark, the Europe's safety certification mark, HESHBON's maintenance equipment have received global recognitions for their quality and safety.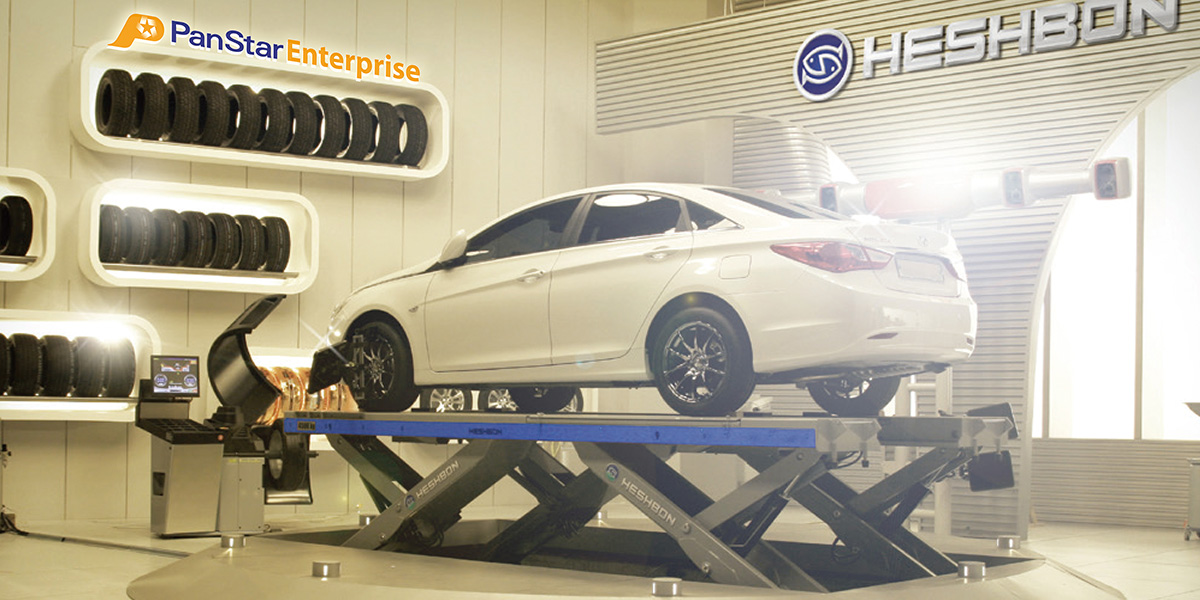 1

Operates of Corporate R&D Center

Recognized as a corporate R&D center by the Korea Industrial Technology Association for the first and only time in the Korean maintenance industry.

2

Application for Patent and Utility Model Rights

Possesses the nationwide After Sales Service network in Korea and provide a 2-year free warranty

3

Nationwide After Sales Service Network

The company that uniquely possesses the nationwide After Sales Service network in the Korean maintenance industry, providing one year guarantee

4

Nationwide Agencies and Service Centers

Operates 23 sole distributors/agencies and 17 service centers nationwide